Friends & Family Interfaith Pride Shabbat
Friday, June 22, 2018 • 9 Tammuz 5778
6:15 PM - 9:00 PM
Northaven United Methodist Church, 11211 Preston Road, Dallas, TX 75230
The Annual Friends and Family Interfaith Pride Shabbat, Welcoming the Local Refugee Community
Building on the success of last year's Interfaith Pride Shabbat Service, Congregation Beth El Binah and its Partners – Temple Emanu-El LGBT and Temple Shalom LGBTQ Pride are working with the UNA-USA Dallas Committee on Refugees (founded by BEB member Linda Abramson Evans) to invite members of the local refugee community to our celebration of faith and diversity. This will be a family friendly event designed to accommodate Parents, Grandparents, Aunts, Uncles, Cousins, Nephews, Nieces, and Children of all ages.
Service Leader: Cantor Don Alan Croll
Also featuring The Reverend Dr. Neil Cazares-Thomas, Cantor Sheri Allen
and others!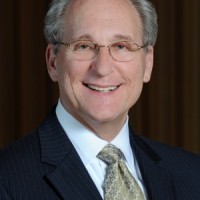 Location: Northaven United Methodist Church
Date: June 22, 2018
Schedule of Events:
6:15 pm: Beverage Reception/Family Friendly Activity (Hosted by Temple Shalom LGBTQ Pride)
7:00 pm: Family Friendly Interfaith Service (Hosted by Congregation Beth El Binah)
8:00 pm: Family Friendly Oneg Shabbat (Hosted by Temple Emanu-El LGBT)
Come for any part, or come for the whole evening!
This event is free and open to the public. We do ask that you register, using the form below, so that we can estimate for how many attendees we need to plan.
Donations
If you wish to make a donation as well as register, there is space to do so on the registration form below. Funds will be distributed to three local resettlement agencies: International Rescue Committee (IRC) Dallas, Refugee Services of Texas-Dallas, and Catholic Charities Dallas Refugee Services. Donations are tax-deductible.
If you would like to make a donation without registering, please click here to bypass the registration form.
Sorry, Registration has ended.
Share Print Save To My Calendar
Tue, January 22 2019
16 Sh'vat 5779
Upcoming Programs & Events
---
Parashat Yitro
Purim Katan
View Calendar
__________________________
Support Beth El Binah When You Shop
Some merchants have charitable funds that allow customers to designate a beneficiary. Members and friends of Beth El Binah, check this out.
__________________________
Tue, January 22 2019 16 Sh'vat 5779